education
• Ag in the Classroom
• Member/Adult Educational Programs
• Ag Education Partnership



membership benefits

issues & policies
Plentiful options to register, vote in illnois
Illinoisans eligible to vote will find several opportunities to cast a ballot in the Nov. 6 general election.
Most recently, the state allows eligible Illinoisans to register to vote when they get or renew a driver's license. Those not already registered in the state may answer "yes" to a voter question on the license application and receive a voter registration packet in the mail.
click here for more info
Younger Voters: Vote for Yourselves, Future Generations
As we look around the political arena today, there are many issues being talked about at the local, state and federal levels. With this being said, it will be vital for every person to get out, let their voice be heard and vote.
click here for more info
Hammond Receives Friend of Agriculture award
Board members, presidents, and managers from Fulton, Knox, McDonough, Schuyler, and Warren-Henderson County Farm Bureaus present Rep. Norine Hammond with IFB ACTIVATOR's Friend of Agriculture award in August
Online August 28th, State Representative Norine Hammond of the 93rd District was presented with Illinois Farm Bureau's Friend of Agriculture Award in Macomb, IL. The Friend of Agriculture award is given to sitting legislators running for re-election in the Illinois General Assembly and U.S. House of Representatives with proven records of fighting for farmers across Illinois. ACTIVATOR, Illinois Farm Bureau's Political Involvement Fund, endorses candidates regardless of party affiliation who work to support farmers and the agriculture industry. ACTIVATOR is a voluntary, segregated, non-profit fund that has trustees from all country farm bureaus who vote to determine who receives Friend of Agriculture awards.

IFB Offers New Podcast
Illinois Farm Bureau members can listen to and download a new series of podcasts called "Back to our Grassroots" at
this link
. In the first episode, expert market analysts compare the current tariff situation with previous trade decisions, as well as their global impact. The podcasts were created as a way for IFB to communicate with its members on "hot" agriculture topics.
Fall Festival 5K Run
The Warren-Henderson Farm Bureau Young Leaders and the Warren County Prime Beef Festival co-sponsored their 5th annual Fall Festival 5K Run/Walk on Saturday, September 8th. The race started at Bayer Research Center outside Monmouth and all along the countryside course signs with agriculture facts and jokes were posted.
[ CONTINUE READING TO SEE ALL THE SPONSORS OF THIS EVENT ]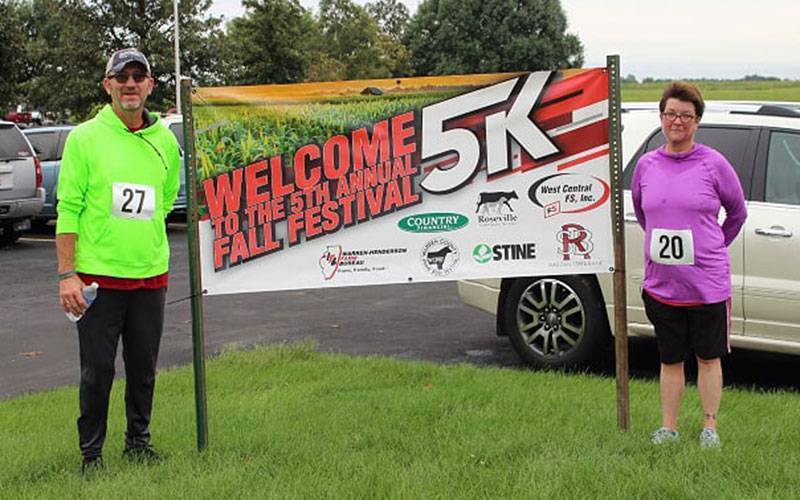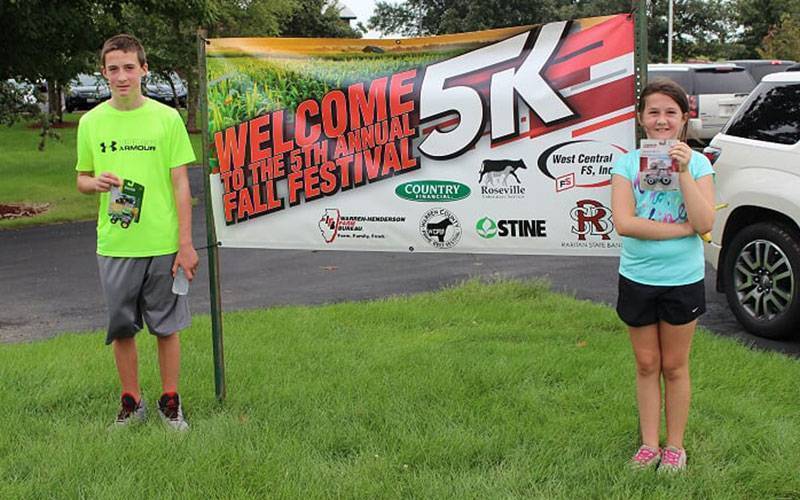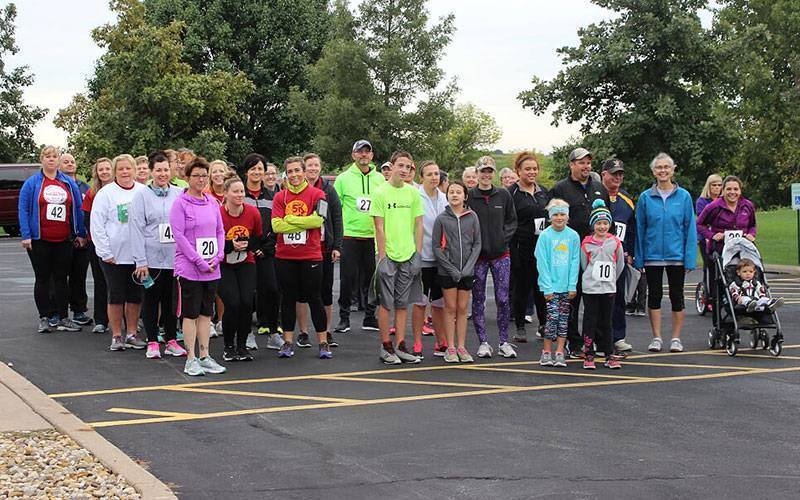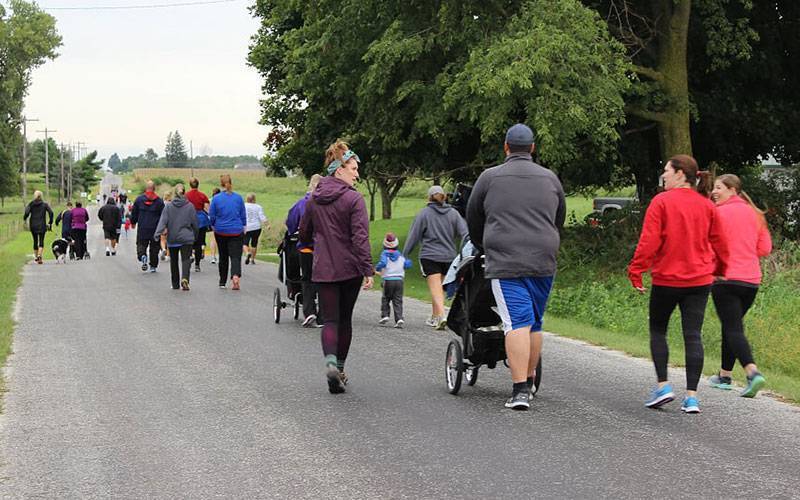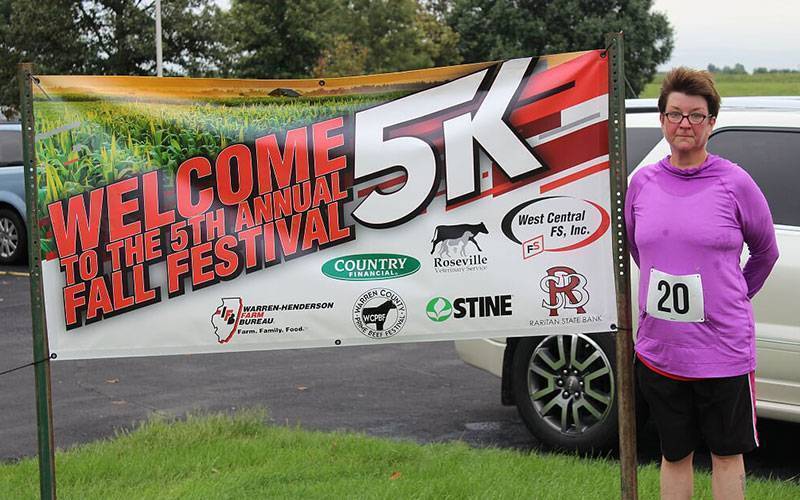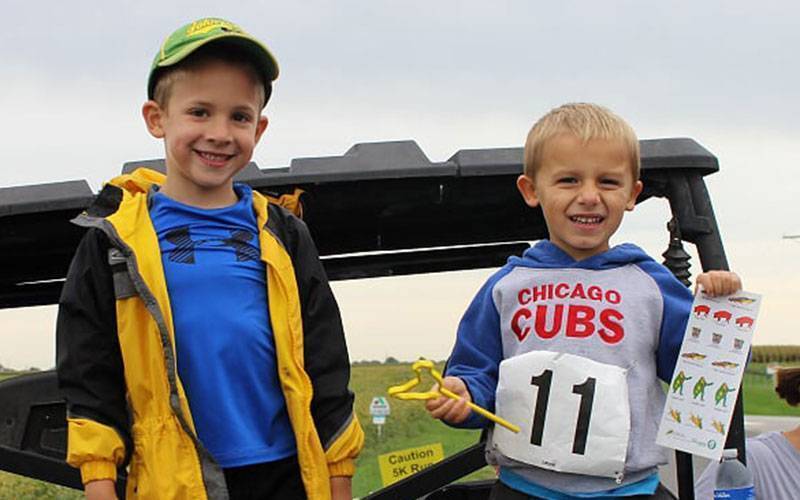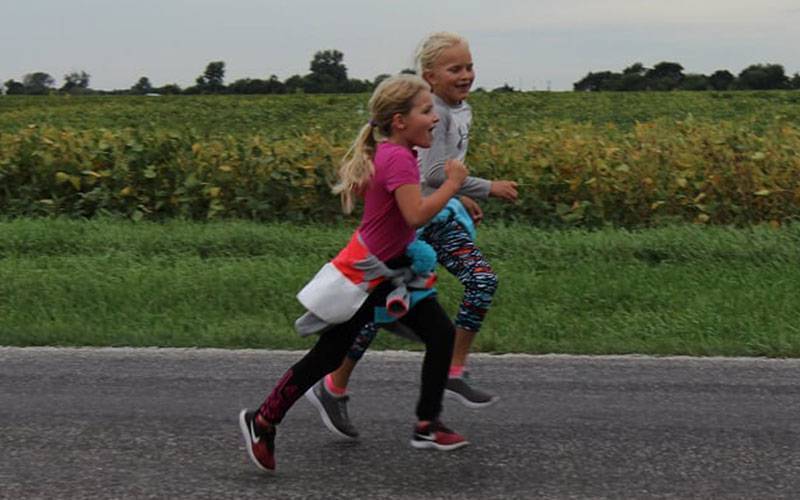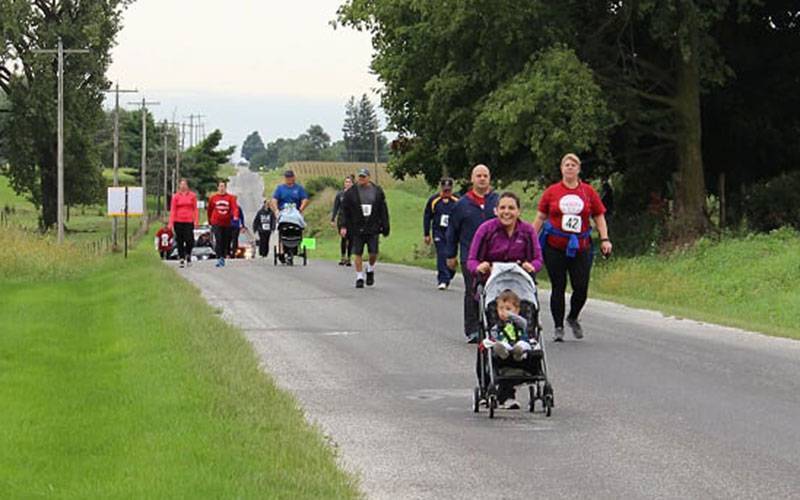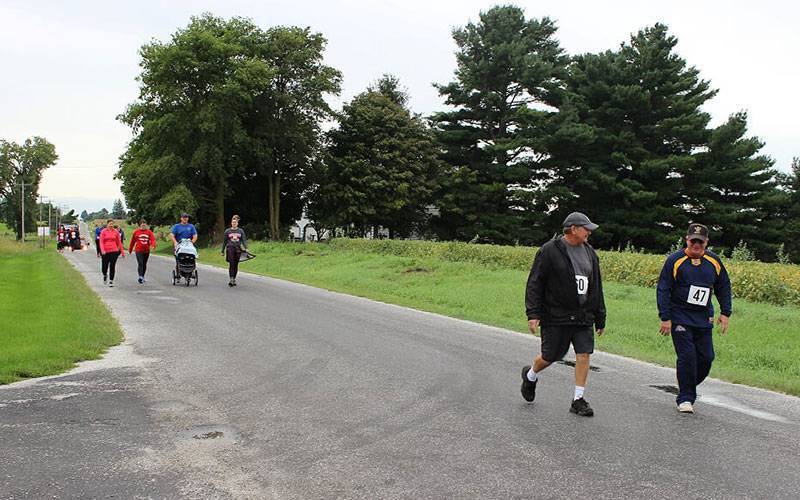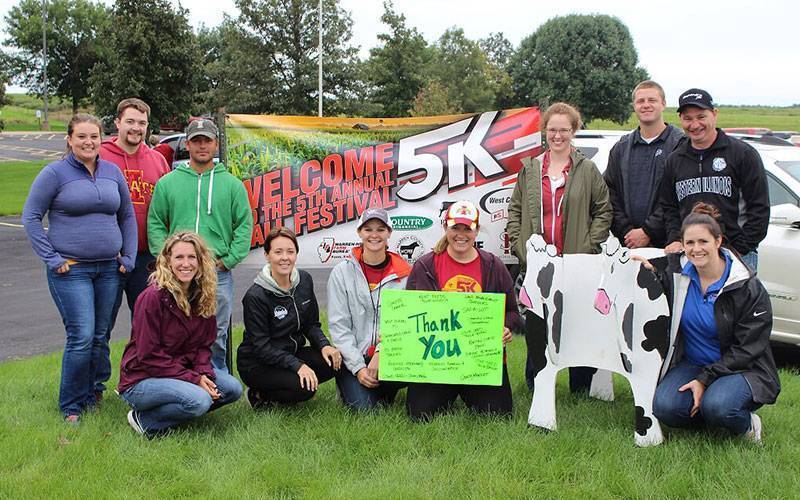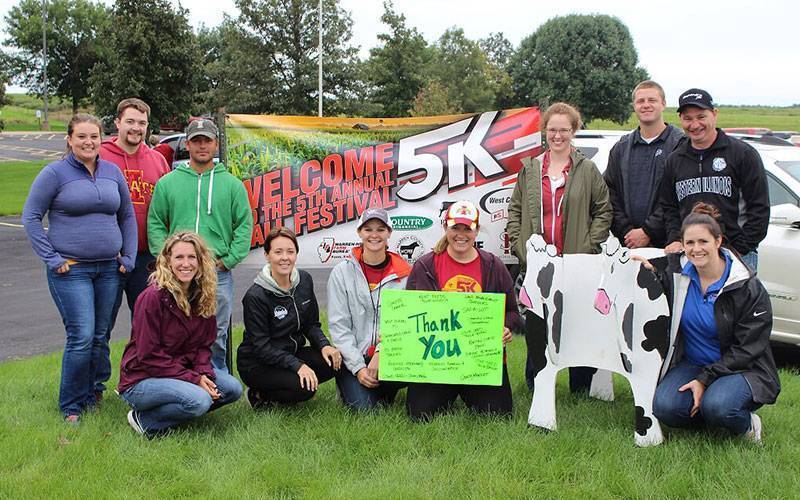 congratulations!
Congratulations to the Frontline Genetics team of Caleb Weaver, Mark Sturgeon, Steve Evans, and Fred Steck for winning the 10th Annual Golf Outing on Saturday, August 18th. Thank you to all teams and sponsors for helping support Ag in the Classroom and Scholarship Programs for the McDonough County Farm Bureau Foundation, Warren-Henderson Farm Bureau Foundation, and Tri-County Cattlemen.
'Cheri on Shift' comes to Warren County
U.S. Rep. Cheri Bustos helped plant soybeans for the first time this week on a Warren County farm while discussing the importance of trade and crop insurance.
During her visit, Jared Kunkle explained the planting process and the technology and shared how he and his wife, Rachel, became first-generation farmers in 2008. Kunkle serves as president of Warren-Henderson Farm Bureau.
[ READ MORE ]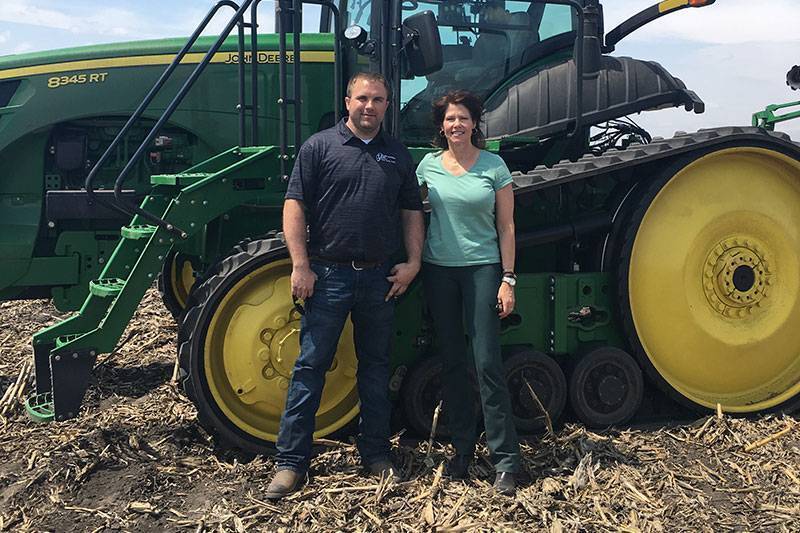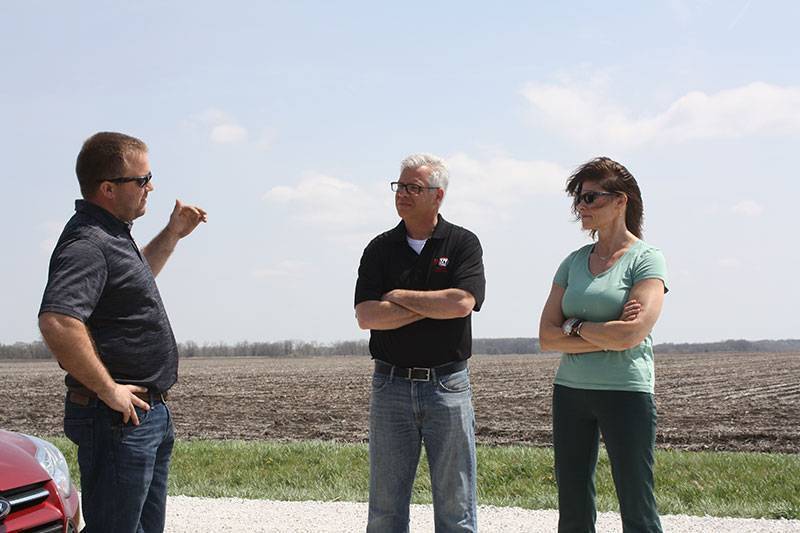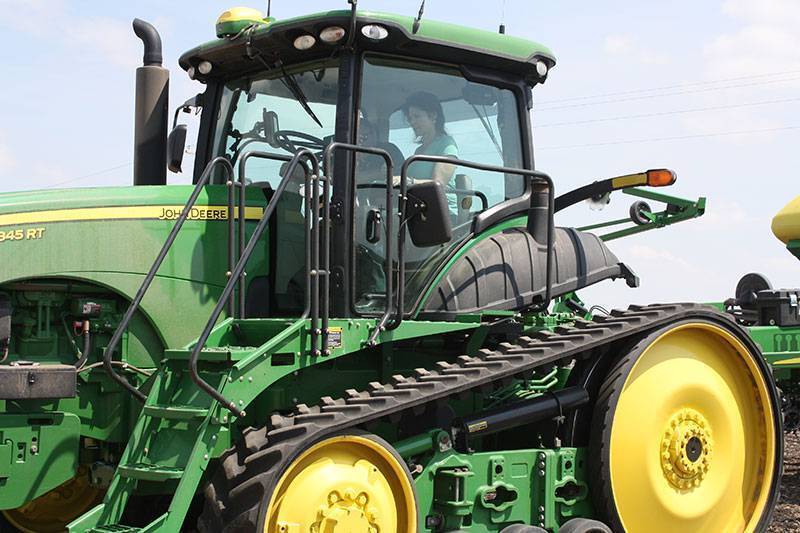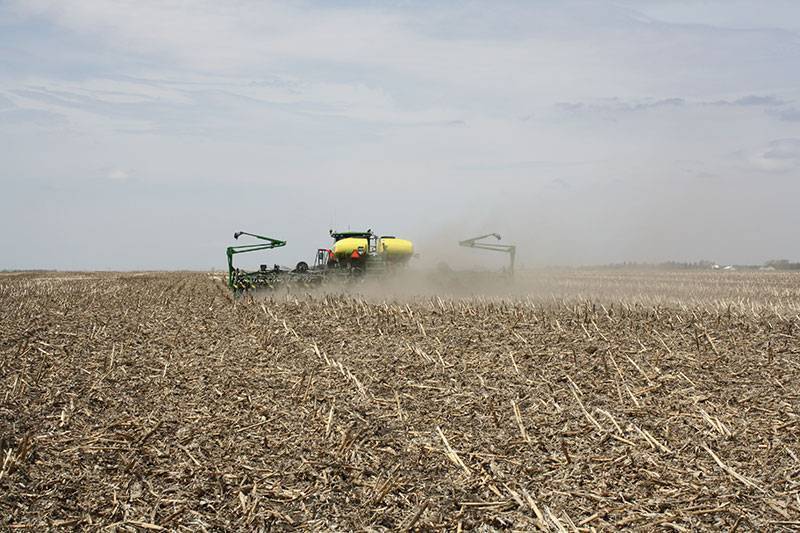 welcome
The Warren-Henderson Farm Bureau® is a non-profit, membership organization. We one of 96 other Illinois county Farm Bureaus which make up the Illinois Farm Bureau.  Each county Farm Bureau® is governed by their own board of directors consisting of farmer members. 

Farm Bureau was originally organized to promote the most permanent and profitable system of agriculture possible as well as the education, social and financial welfare of its members.  The organization has evolved into assisting farmers with legislative issues, providing leadership opportunities and educational programs, furnishing information on services and products and educating the general public about the agriculture industry.

We are a grassroots organization who takes direction from our members at the local level.  The policies of the Illinois Farm Bureau are a result of resolutions submitted from county Farm Bureau®s and adopted by the voting delegation of farmer members at the Illinois Farm Bureau® annual meeting.  We have both farmer (voting) members and non-farmer (associate, non-voting members).  Anyone 18 years or older can become a member. 
Warren-Henderson Farm Bureau®'s mission statement:
"To Promote and Support Agriculture and our Communities"
DONATE ONLINE TO OUR FOUNDATION
If you want your funds to go to a specific fund or event, please designate your wish in the text box.
$
---
news & events
Have a safe harvest!
November 12 - W-HFB Board Meeting, 7pm
November 19 - Steve Johnson Seminar @ Knox County Agri Center, 7pm
Illinois Farm Bureau in Action News
office locations:
MAIN OFFICE:
1000 N Main Street in Monmouth
Hours > 8:00am to 4:30pm
Phone:  309-734-9401 | Fax: 309-734-6097
EMAIL US
SATELLITE OFFICE:
406 E Main St in Stronghurst.
Hours when staff is present vary.
Phone:
309-924-1151