education
• Ag in the Classroom
• Member/Adult Educational Programs
• Ag Education Partnership



membership benefits

issues & policies
• Current Issues
• Legislative
• Policy/Policy Development
•
FB ACT
5th ANNUAL FALL FESTIVAL 5K
Saturday, September 8, 2018
5K Run/Walk - 8:00 AM
|
Registration Begins- 7:15 AM

Registration & Parking at Monsanto Learning Center:
1677 80th St

|

Monmouth, Illinois 61462
Race Fee:
$25 per participant if paid by 8/27; $30 after 8/27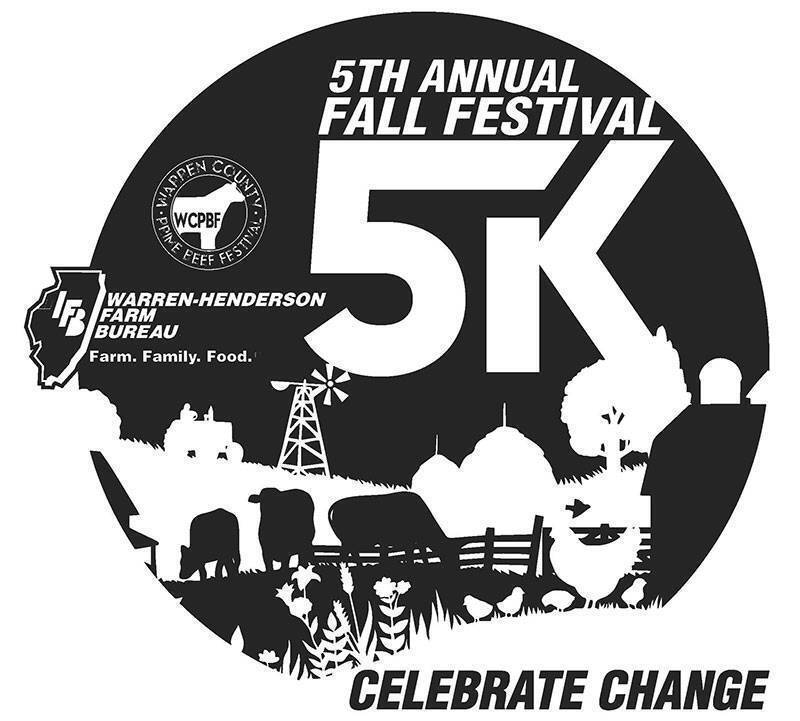 ANNUAL FARMER BREAKFAST SET FOR SEPTEMBER 7, 2018
7:30-9:00 AM
Monmouth American Legion - 1110 N. 11th Street, Monmouth
The 26th Annual Farmers Breakfast will be held on Friday, September 7th from 7:30-9:00am at the Monmouth American Legion. 1110 N. 11th Street, Monmouth. The breakfast will be free and is a goodwill gesture to reinforce the purpose of the Warren County Prime Beef Festival, which is to promote our agricultural heritage. Guest speakers will include State Representatives Norine Hammond, Randy Frese, and Dan Swanson, as well as Senator Jil Tracy. The Keynote speaker will be Jonathan Coppess (University of Illinois- Director, Gardner Agriculture Policy Program; Director, Bock Ag Law/Policy Program; Clinical Assistant Professor).
Following the breakfast, Midwest Bank be host to the FS Ag Roundtable #1 (9:00-11:00am) and FS Roundtable #2 (12:00pm-2:00pm).
All events will be live on AM 1330 and WRAM/FM94.1. Please call WRAM Radio by Tuesday, September 4th if you plan to attend.
This breakfast is courtesy of the Monmouth American Legion, G&M Distributors, Inc., M&E Catering, West Central FS, Warren-Henderson Farm Bureau, and WRAM AM 1330.
All events will be live on AM 1330 and WRAM/FM94.1. Please call WRAM Radio (734-9452) by Tuesday, September 4th if you plan to attend.
congratulations!
Congratulations to the Frontline Genetics team of Caleb Weaver, Mark Sturgeon, Steve Evans, and Fred Steck for winning the 10th Annual Golf Outing on Saturday, August 18th. Thank you to all teams and sponsors for helping support Ag in the Classroom and Scholarship Programs for the McDonough County Farm Bureau Foundation, Warren-Henderson Farm Bureau Foundation, and Tri-County Cattlemen.
'Cheri on Shift' comes to Warren County
U.S. Rep. Cheri Bustos helped plant soybeans for the first time this week on a Warren County farm while discussing the importance of trade and crop insurance.
During her visit, Jared Kunkle explained the planting process and the technology and shared how he and his wife, Rachel, became first-generation farmers in 2008. Kunkle serves as president of Warren-Henderson Farm Bureau.
[ READ MORE ]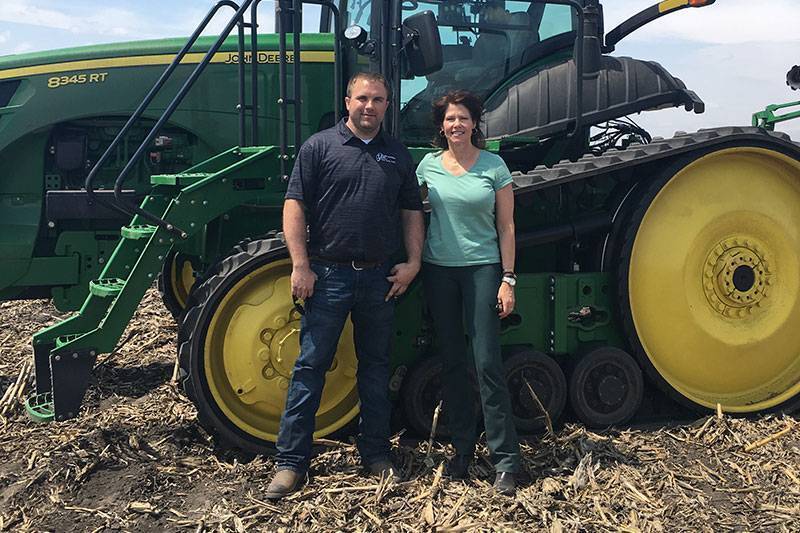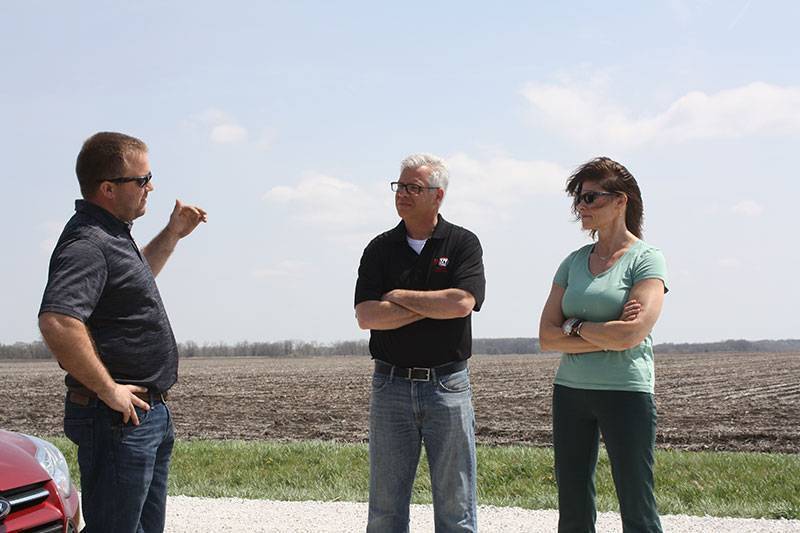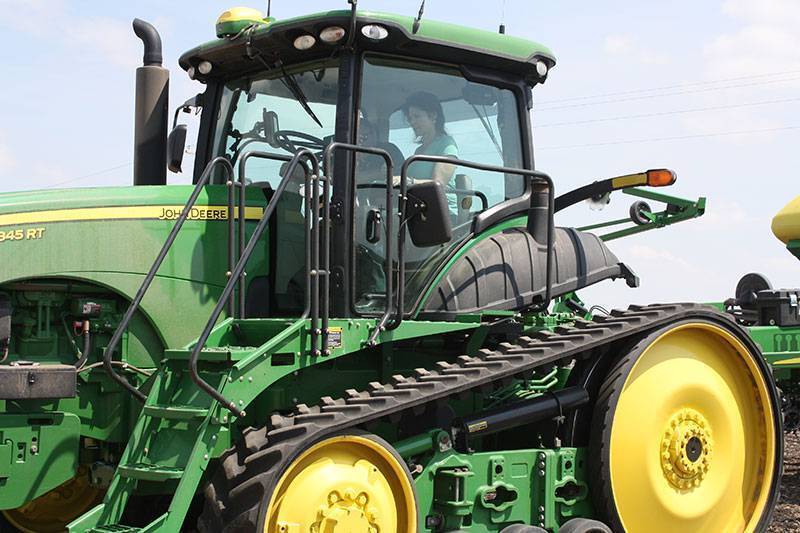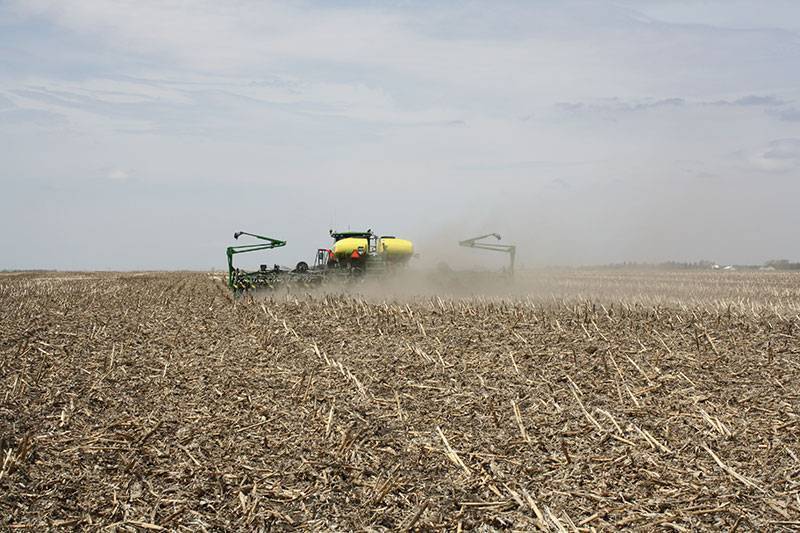 welcome
The Warren-Henderson Farm Bureau® is a non-profit, membership organization. We one of 96 other Illinois county Farm Bureaus which make up the Illinois Farm Bureau.  Each county Farm Bureau® is governed by their own board of directors consisting of farmer members. 

Farm Bureau was originally organized to promote the most permanent and profitable system of agriculture possible as well as the education, social and financial welfare of its members.  The organization has evolved into assisting farmers with legislative issues, providing leadership opportunities and educational programs, furnishing information on services and products and educating the general public about the agriculture industry.

We are a grassroots organization who takes direction from our members at the local level.  The policies of the Illinois Farm Bureau are a result of resolutions submitted from county Farm Bureau®s and adopted by the voting delegation of farmer members at the Illinois Farm Bureau® annual meeting.  We have both farmer (voting) members and non-farmer (associate, non-voting members).  Anyone 18 years or older can become a member. 
Warren-Henderson Farm Bureau®'s mission statement:
"To Promote and Support Agriculture and our Communities"
DONATE ONLINE TO OUR FOUNDATION
If you want your funds to go to a specific fund or event, please designate your wish in the text box.
$
---
news & events
September 1-8 - Prime Beef Festival
September 7 - 26th Annual Farmers Breakfast @ Monmouth American Legion, 7:30 - 9:00am
September 8 - 5th Annual Fall Festival 5K, starting point at Monmouth Monsanto
September 10 - W-HFB Board Meeting, 7pm
office locations:
MAIN OFFICE:
1000 N Main Street in Monmouth
Hours > 8:00am to 4:30pm
Phone:  309-734-9401 | Fax: 309-734-6097
EMAIL US
SATELLITE OFFICE:
406 E Main St in Stronghurst.
Hours when staff is present vary.
Phone:
309-924-1151