membership benefits
The Farm Bureau is a membership organization comprised of both non-farm and farmer members. The organization supports and promotes agriculture. If you are a farmer, landowner, involved in agribusiness or simply a person who loves to eat then you are involved with agriculture. Becoming a member of the Farm Bureau is a simple but very effective way to put your support behind the farmers who produce your family's food and fiber and entitles you to many benefits and discounts. Join Farm Bureau and show your support of agriculture and the farmers who help raise the foods that we eat. Find out more!
ANYONE CAN JOIN FARM BUREAU
Anyone can be a member of Warren-Henderson Farm Bureau; you don't have to farm in order to become a member. We have different classifications for memberships.  Just because you don't own farm ground and/or do not receive have farm income doesn't mean you can't become a member.  You can join as an associate member and still receive the same discounts and benefits that our farmer members receive.  Only farmer members can vote and serve on the board.  The different classifications and rates are explained below.

Membership Classifications & Rates:
"A" Associate members are members who do not receive farm income or have any interest in agriculture. New applications are reviewed and approved by the board of directors. The annual dues for an associate member are $20 at the time they join and will come due again one year from the date they join. Associate members have no voting privileges and may not serve on the board.


Farmer members are members who own or rent farm ground and/or receive gross farm income of $2,500.00 or more per year in crop sales, cash rent, FSA payments, etc. Annual dues for farmer members are $75 but are pro-rated during our membership year which runs from August 1st to July 31st. Farmer members have voting privileges and may serve on the board. Members who have a voting membership may qualify for a patronage refund from West Central FS, Inc. A subscription to FarmWeek is provided to farmer/voting members.

Spousal Membership allows the spouse of farmer member to have their own membership at a discounted rate. Annual dues for a spousal membership are $30 but are prorated during our membership year. Spousal members have voting privileges and may serve on the board.


Professional members are members with an interest in agriculture and/or are employed in an agriculture-related occupation who do not meet farmer member requirements but elect to have a voting membership. Annual dues for professional members are $75 but are pro-rated during our membership year which runs from August 1st to July 31st. Professional members have voting privileges and may serve on the board. Members who have a voting membership may qualify for a patronage refund from West Central FS, Inc. A subscription to FarmWeek is provided to professional/voting members.
CLICK TO JOIN OR RENEW ONLINE
CLICK HERE FOR PAPER APPLICATION

Testimonies
"It's good to know that there is an organization looking out for farmers' interests as new laws and regulations are being proposed"
"Discounts for hotels works very well. We were able to save on a trip and use that money elsewhere!"
"I love the discounts and being a part of Farm Bureau extends my voice beyond anyone I can locally reach"
"I joined Farm Bureau because I wanted to have input in the lobbying for ag issues. I also wanted to be involved with agricultural education and to help improve the farmer's image with the non-farm public."
"When I discuss issues with the public or with legislators, the Farm Bureau name gives integrity to our industry."
"I became a Farm Bureau member because it is a family tradition."
"The biggest tangible benefit that I get from being a Farm Bureau member is all the information."
"I became a Farm Bureau so I could be more involved in the community and help educate our communities about agriculture."
BENEFITS
Farm Bureau was created by a group of farmers to promote agriculture and assist farmers with issues affecting their farming operations. Some of the intangible benefits Farm Bureau provides to its members are news and informational sources; marketing services; acting as a political force in county, state, and national politics; and providing business services through its affiliated companies. The organization acts as a watchdog on the political field and serves as an advocate for its members. Being a member of the Farm Bureau also entitles you to many tangible benefits and discounts at the state and local level.
Online Membership Platform - Abenity
Illinois Farm Bureau has partnered with the online membership platform Abenity to allow members online access to over 300,000 local and national discounts. This web platform is available online and through the iPhone and Android App Store. To register:
Visit ilfb.abenity.com or search Illinois Farm Bureau Benefits/Abenity in your App Store (see below links)


Create an account using your Illinois Farm Bureau membership number entered as: your county's 3 digit code, dash, your FBCN with no letter at the end. Warren-Henderson's three digit code is 093. Example: 093-1234567.
This platform shows both local and national discounts and can be customized to search by business, location, or category (ex: theme park tickets, restaurants, travel, etc.) Be sure to check out the different categories and seasonal savings so you can save today!
local discounts
state discounts
accomplishments

FS Patronage
Members who have a voting (farm) membership may qualify for a Patronage Refund from West Central FS, Inc. 
To find out more about the FS Patronage process call their Galesburg office at 309-343-1600 or their Macomb office at 309-833-2168
Members, Keep Up with Ag News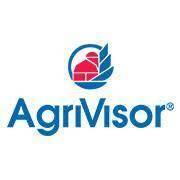 AgriVisor's E-Visor Premium (a free benefit for Illinois Farm Bureau Members) services offer you exclusive agricultural research and trusted risk management advice. Each day, the AgriVisor team offers proactive grain pricing recommendations and innovative product solutions to help your farm prosper. Receive free access to AgriVisor research. Call 1-800-676-5799 for more information on signing up or visit click
here
. Quick enroll: Text "markets" to 42828 Wait for a reply text and then send your email address.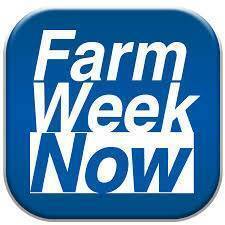 Mainstream Chatter: Being proactive means being tuned in to the conversations taking place about food and farming outside of our normal circles. That's why Illinois Farm Bureau puts together this daily snapshot of stories from non-Farm Bureau media throughout the world to keep you informed about what others are telling consumers. Click
here
to receive Mainstream Chatter.
FarmWeek:
To receive a daily FarmWeek Now email update, click
here
To visit the FarmWeek now website, click
here
MyIFB
Manage your membership information all through the online membership center.
Renew your membership
Change/update your address
Request a replacement membership card